RIOTMAKER and special guest OneLegChuck & The Hustle at Crawdads.
Crawdads is proud to announce California Reggae to the River!
Riotmaker is a rock band with a reggae vibe from Sacramento, CA that started out as a solo project for Jeffry Valerio. From 1997-2005 Jeffry was the frontman for reggae/rock powerhouse, Shakedown. He stepped away from music completely for a few years then, in 2009 he started writing again.
Enter Riotmaker….
The band has been performing live all over the US since 2013 and their music has had extensive airplay on California's #1 rock station, 98 Rock. The fellas have been fortunate enough to share the stage with many amazing acts such as Rebelution, Stephan Marley, Long Beach Dub Allstars, Rome Ramirez from Sublime with Rome, The Expendables, Hirie, Katastro, Passafire, Tesla, Oleander, Middle Class Rut, Fishbone, Authority Zero, J BOOG, Common Kings, Rappin 4 Tay, Anuhea, The Supervillains, New Kingston, The Slackers, Yellowman, Easy Star All-Stars, and many more..
Riotmaker has put released a plethora of music that is available on all major digital distribution platforms.
There Will Be Blood (2021), Between Love & Light (2020), Lessons in Magic (2019), Welcome to CaliRock (2015), The Fire (2017), Lick Me Deathly (2018), and a demo, The Sun Has Set on California (2013)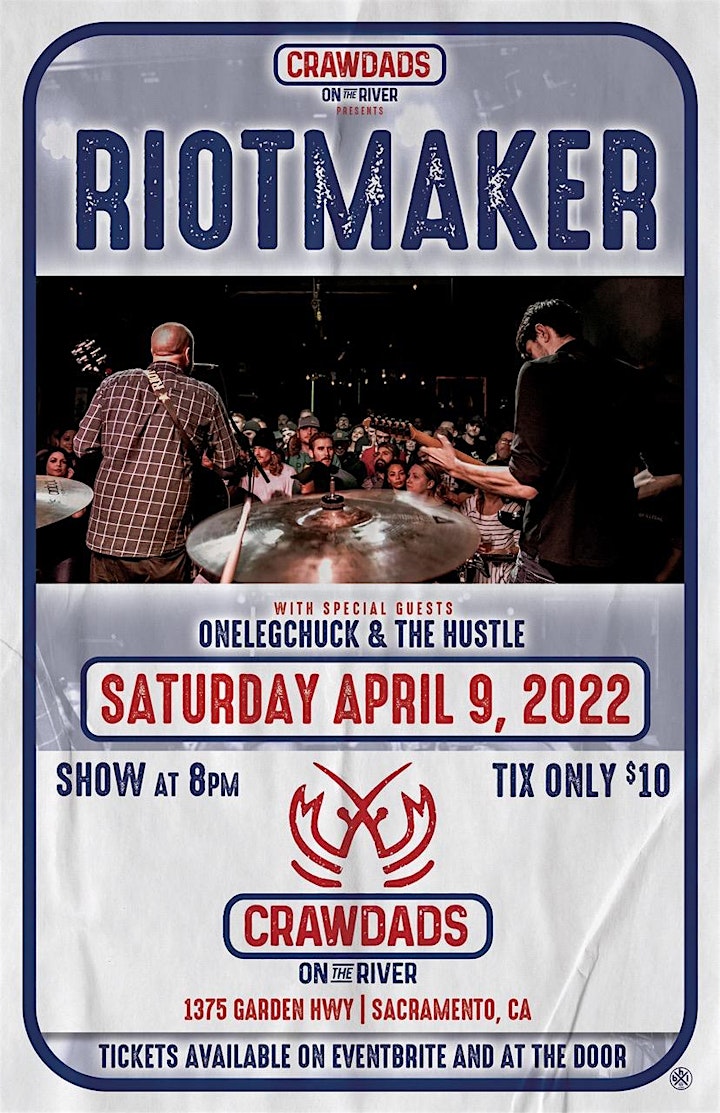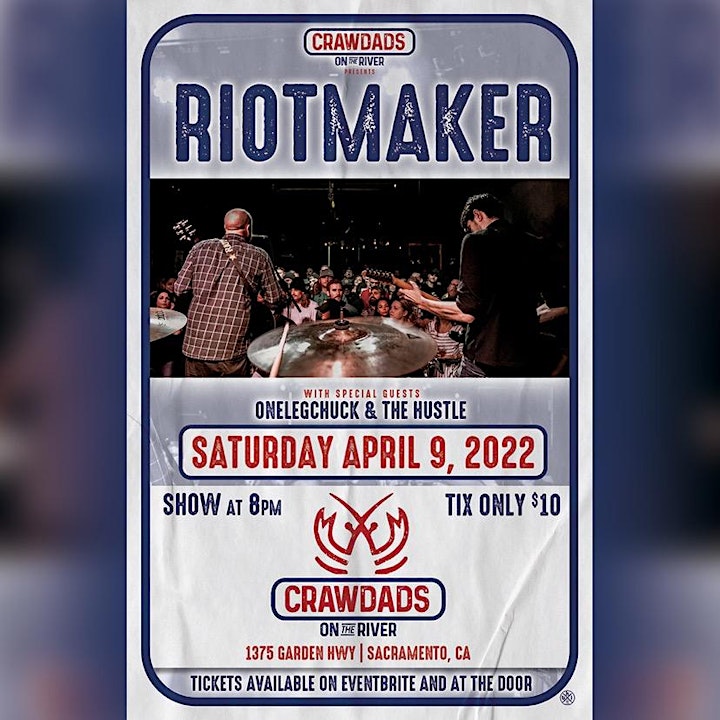 Get Live Music updates sent right to your Inbox