Brody Jenner + Devin Lucien // Sunsets Season Kick-Off! // May 15th
SUNSETS are kickin off the season with Brody Jenner + Devin Lucien
Sunsets are back! and we are kicking off the season with a huge party to get this thing started right!
There's no doubt that Brody Jenner is best known for being a reality TV star. He's been on The Hills (original and revival), Keeping Up with the Kardashians, Bromance, and the Princes of Malibu. But aside from being on reality television, Brody Jenner has a career as a DJ. In fact, Jenner is referred to as a "highly sought-after DJ" Jenner most recently became a resident at Zouk Nightclub and AYU Dayclub at Resorts World Las Vegas newest Premier nightclubs.
Devin Lucien is a true son of Los Angeles, a born and raised product of the city. His signature sound is what has made him one of the most requested and admired DJ's in the states and around the globe. His eclectic musical knowledge and forward taste in today's developing music world have allowed him to become a staple at the biggest nightclubs.
Join us on the river to enjoy this show you wont be able to get anywhere else as we watch the sun set and the drinks flow all night long!
VIP/Bottle Service Call: (916) 281-9465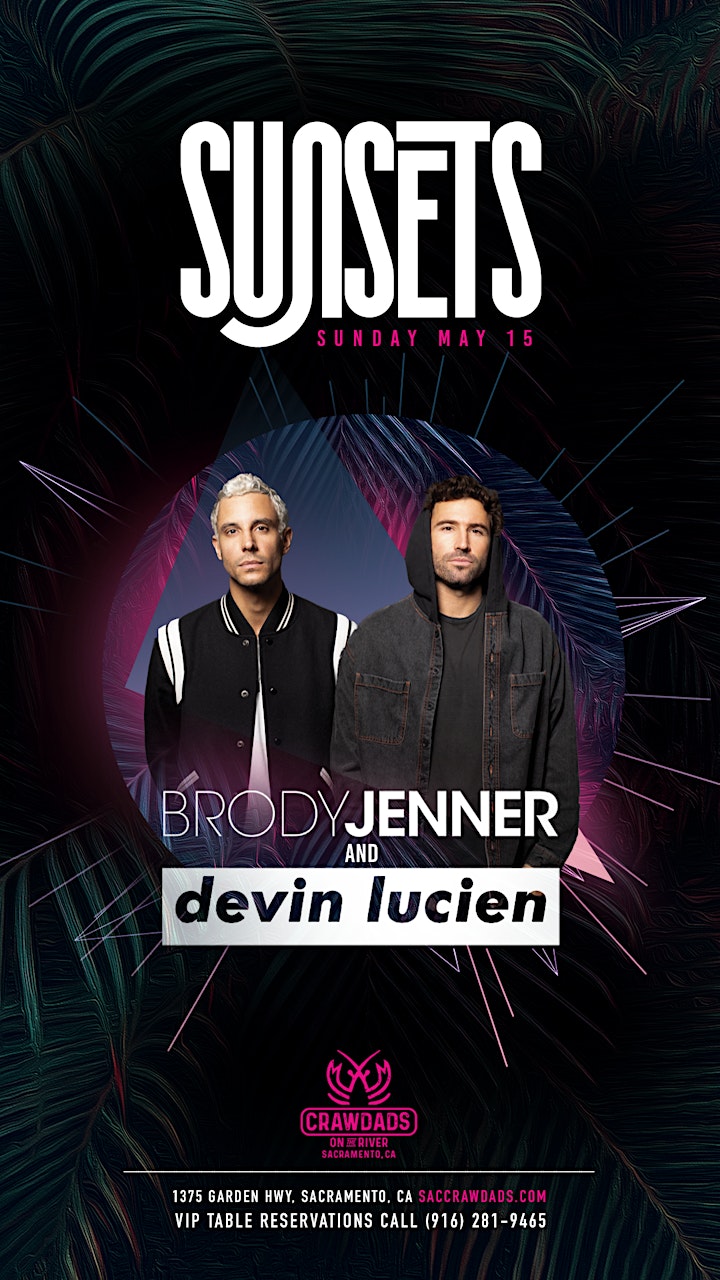 Get Live Music updates sent right to your Inbox